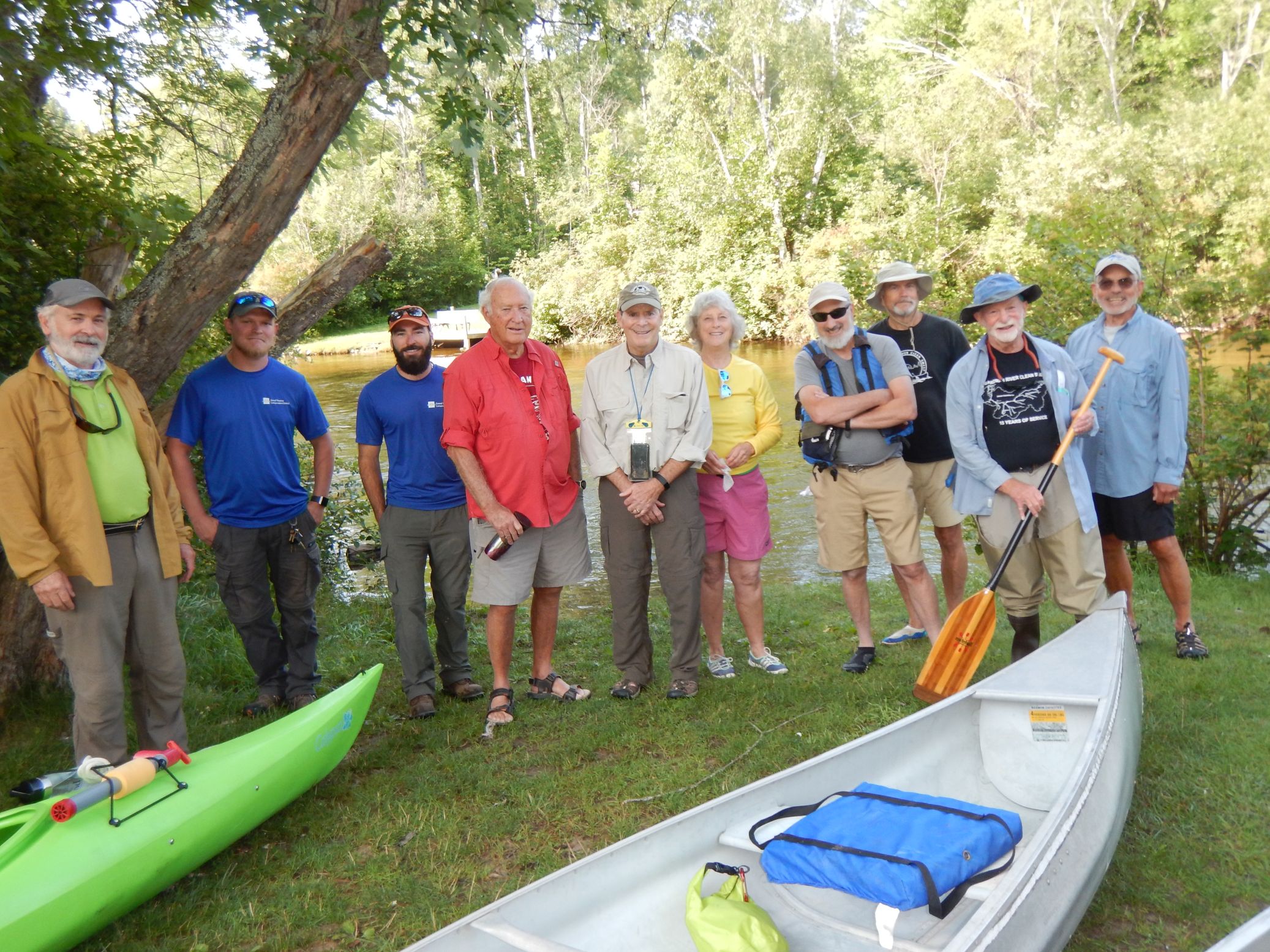 During the BRCS Shumsky to Beitner section cleanup in June, Ann, Jocelyn, Becky and Mike found five
pieces of very large flood debris that Jocelyn took photos of with her iPhone. In so doing she
automatically gave us the GPS coordinates of their locations and we used that information today to
easily find them again and remove them from the river.

Their sheer weight and volume was more than we had bargained for so we carried out as much as
we safely could and left the rest up in the woods, well away from the river's high water mark to
keep them from being washed out into the river again. We marked their locations with our GPS camera
and after they dry out a bit, we will return to these two locations and remove them permanently.

These locations are: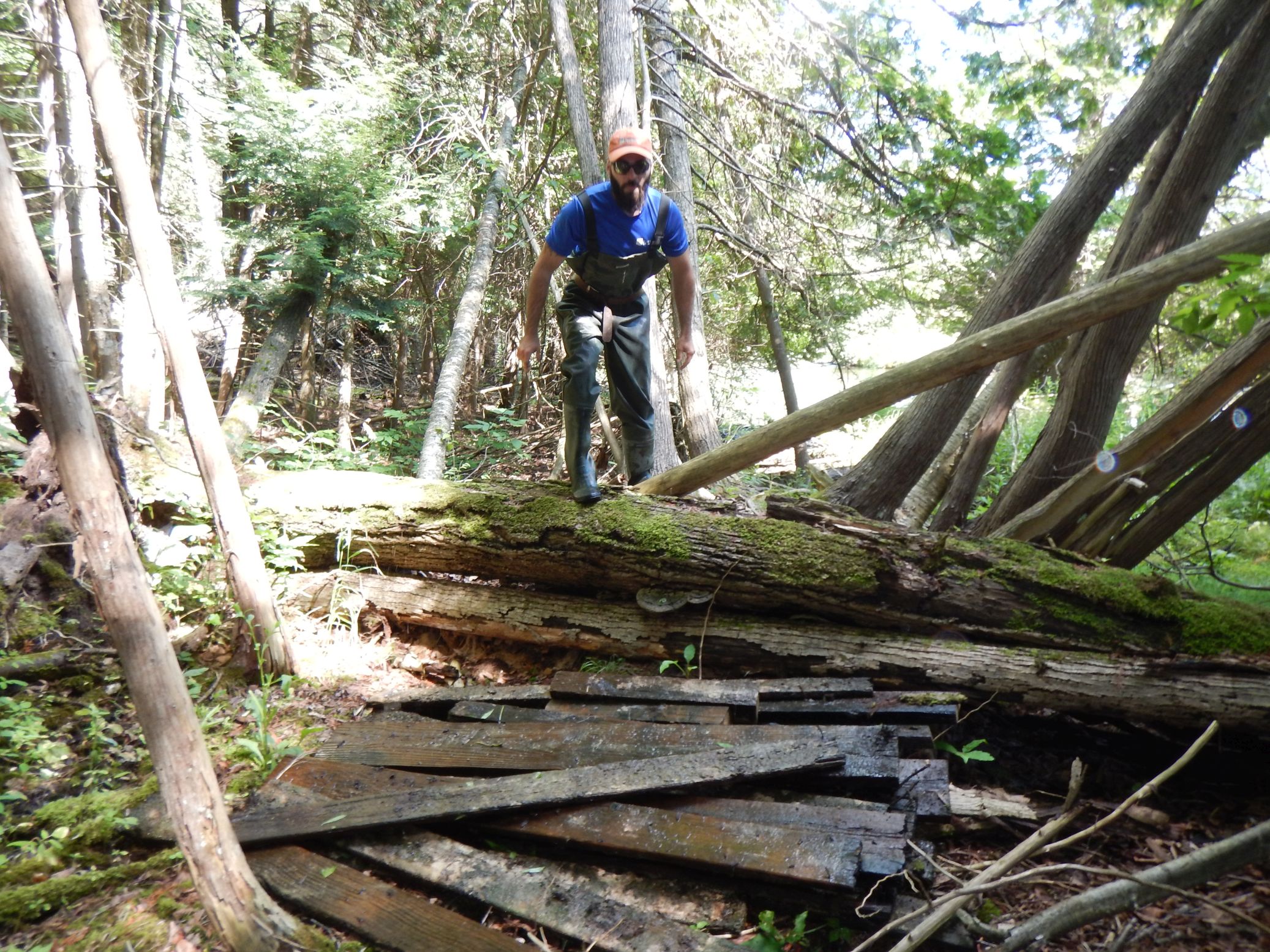 44.657886 -85.608836 - Large pile of 20 mixed boards - 6' 1x6s & 6' 2x10s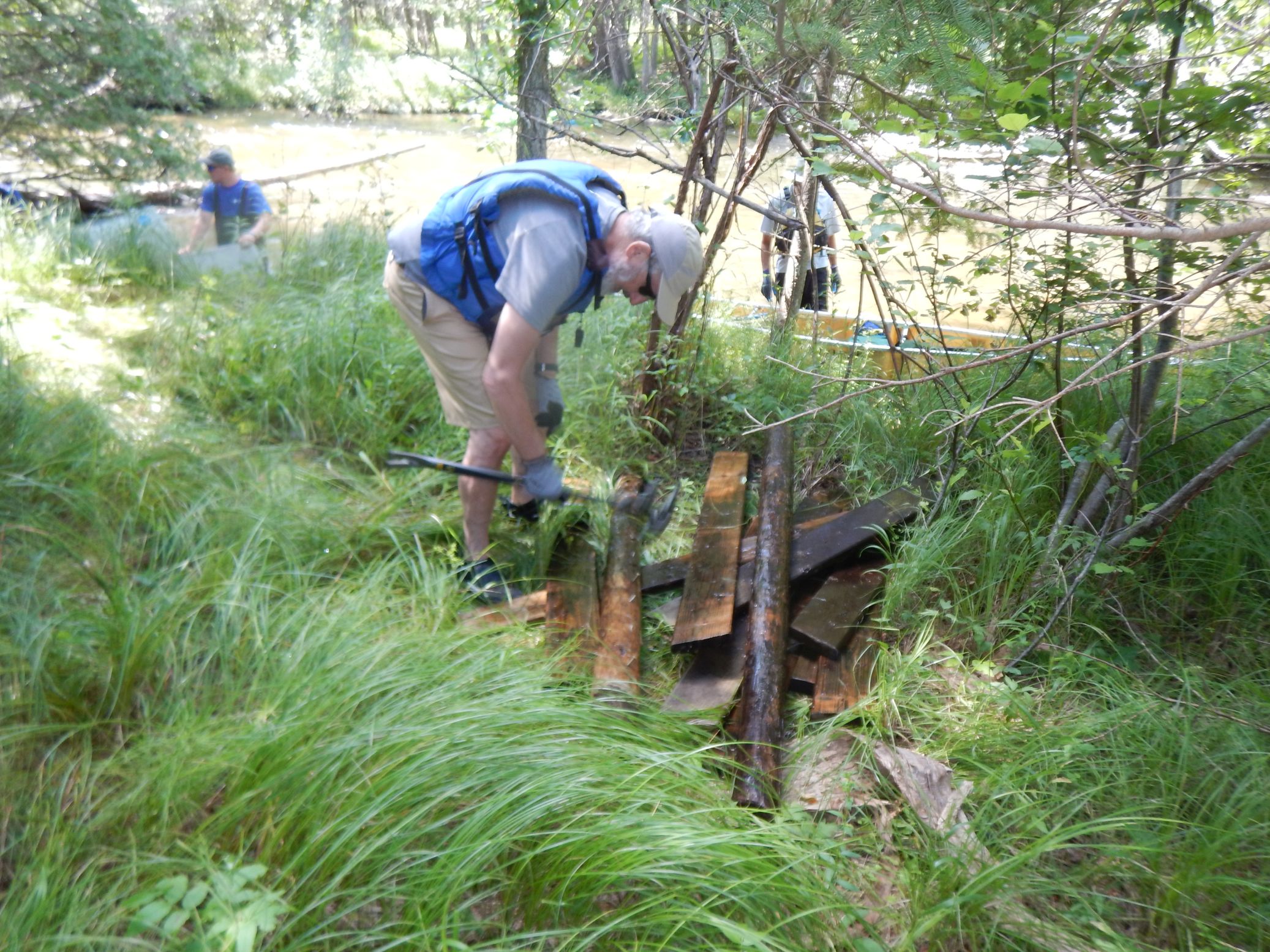 44.660667 -85.608678 - Small pile of 12 boards - 5' 1x6s & 2 screw studded round posts

The rest of the trip was uneventful and when we were done, we had a little
SUBWAY sandwich picnic on the tailgate of our trailer.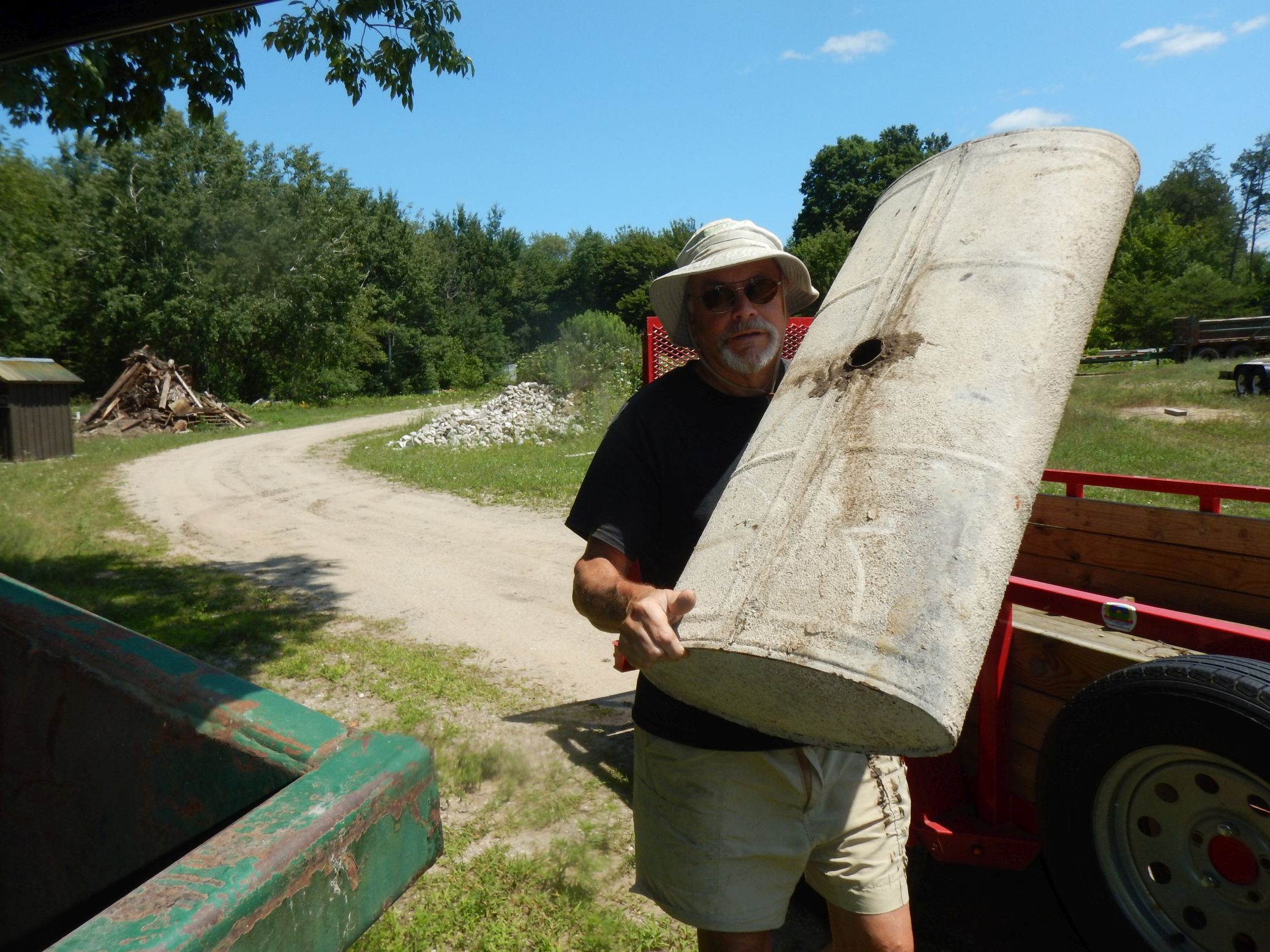 Note: Andrew Adams removed a truck muffler from the river at his home and he put it in our trailer for disposal.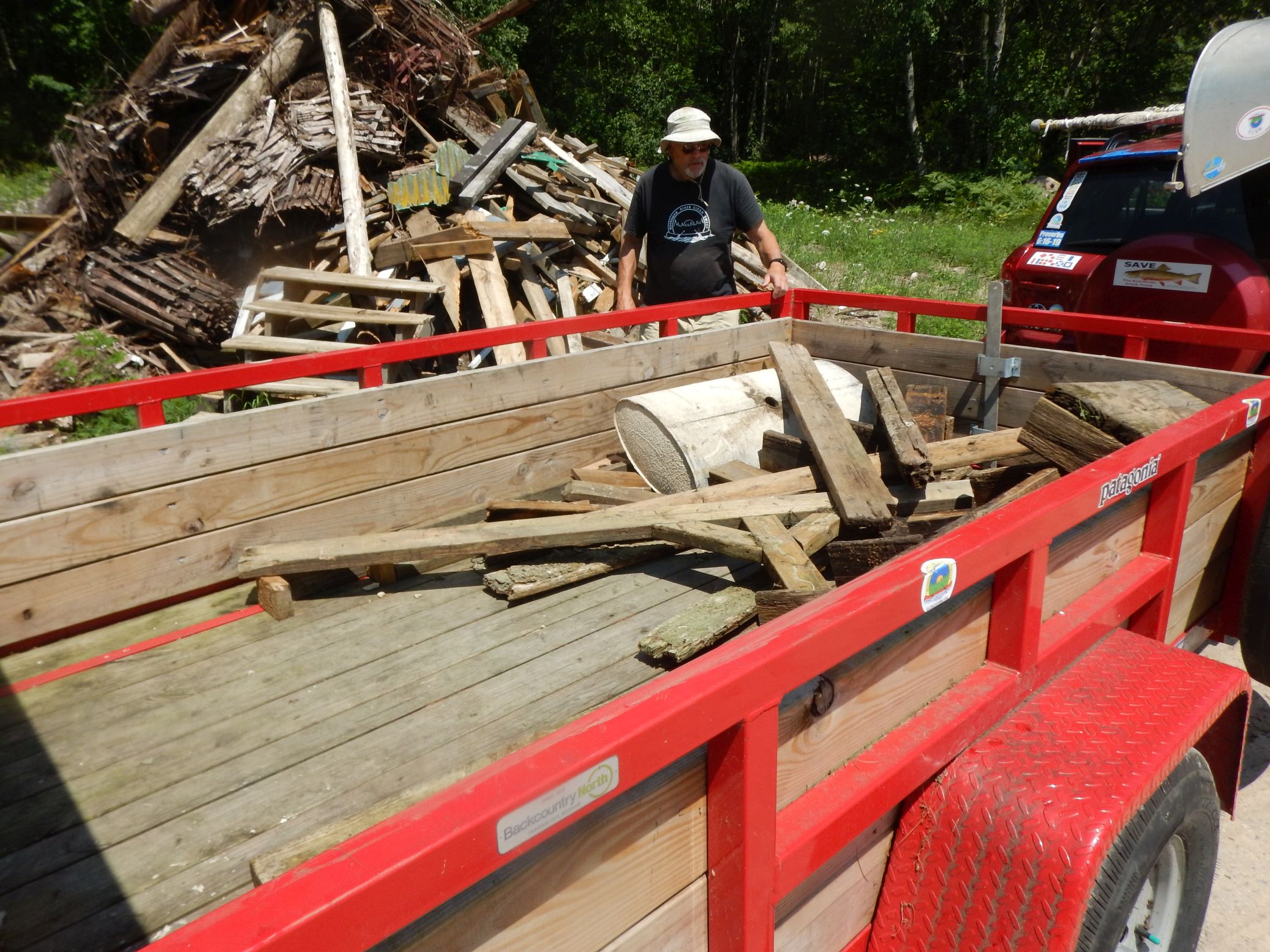 The debris was disposed of at the DNR dumpsite on Mill Rd. THANK YOU DNR!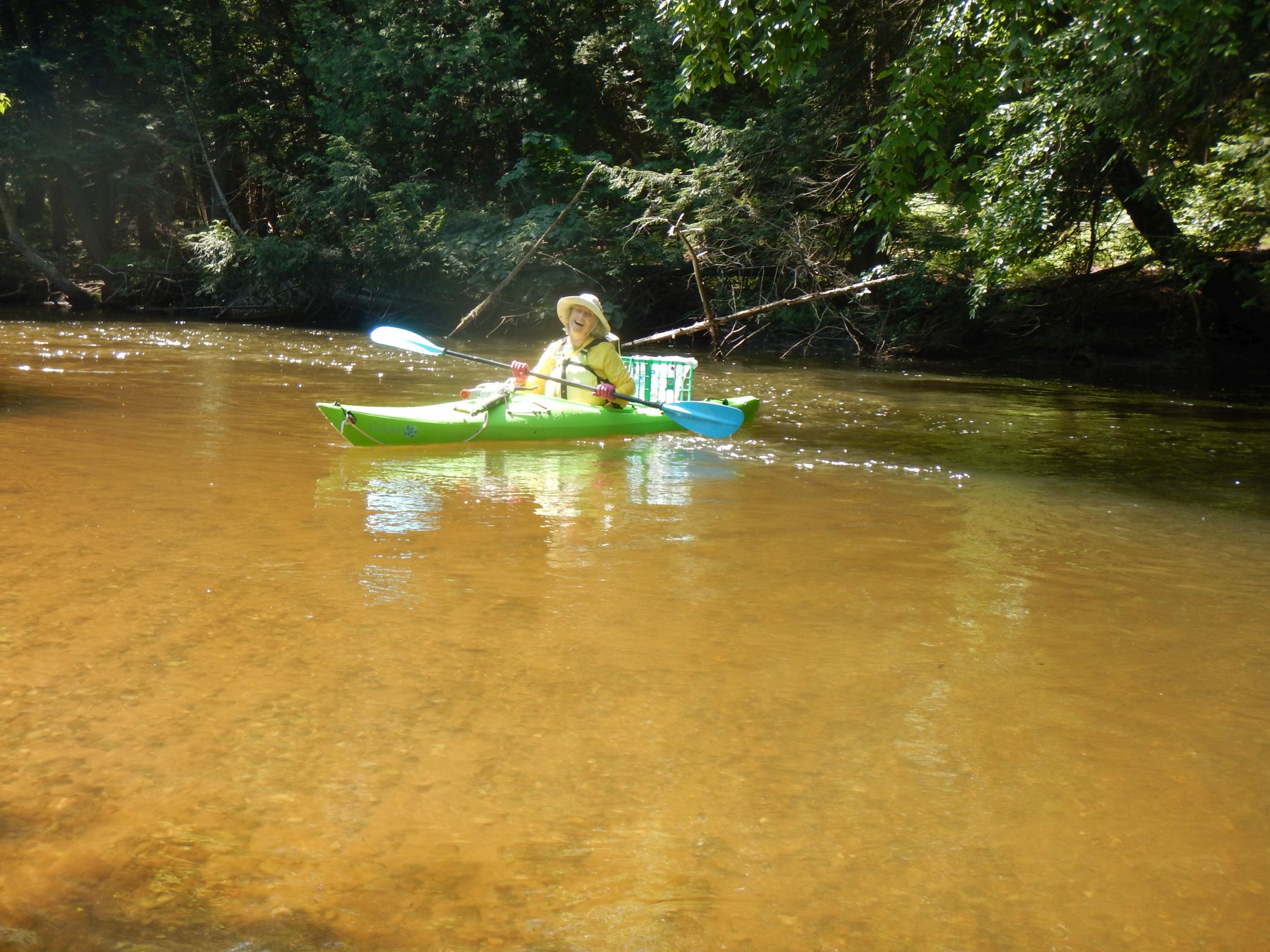 Our special THANKS go out to Becky Beach for coming along and taking extra photos for us.

After a bit more scurtiny, we find that we didn't find PIECE #4 but found another piece that
we didn't know about. We will look for that #4 piece again soon.

All the photos can be seen here:

All the photos from this day's projects

Tom Wells asked me to add this note for all you PFD NON-WEARERS:

Too soon old, too late smart
By Tom Wells

Fri, Jul 23 at 2:56 PM

Hey Norm,

You and I have been kayaking/canoeing for upwards of 15 years. During all that time I have
never thought it necessary to wear a life preserver despite your continued "encouragement"
that I do so.

I was a good swimmer, they were bulky, hot, not " cool" , etc. Besides I knew what I was
doing; capsizing was very remote and rivers were usually shallow anyway.

Last Wednesday my whole attitude changed.

I capsized while working with you and a bunch of other guys removing destroyed docks from the
Boardman River. I went totally under water, the current was relatively fast and I found myself
clawing for the surface and not able to get there due to the fact that THE CURRENT PREVENTED ME
FROM GETTING MY FEET ON THE BOTTOM. A life preserver would have kept my head and shoulders at
surface level and I would not have had to struggle nearly as hard to get air as I did. I feel
I was lucky. I only lost the prescription glasses I was wearing. I could have lost a lot more.

Keep singing your life preserver song. Tell others my story if you feel like it might help.

On a personal note; many many THANKS for all you have done and continue to do. This is a better
place because you have passed this way and have been kind enough to include people like me on your journey.

Thanks,

Tom